Beach of Canasvieiras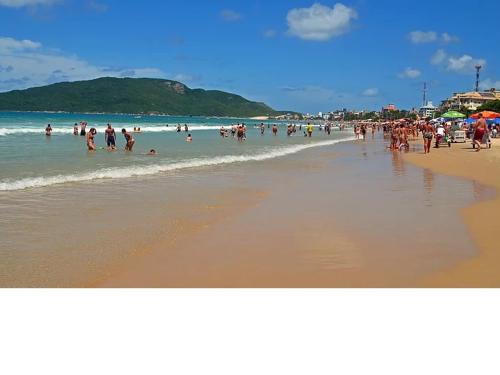 On the north of the island of Florianópolis is the beach of Canasvieiras , one of the favorite places for Argentine tourists, who arrive en masse especially in the summer months. It is a spa with calm waters and a great movement at night, where it is very common to speak portuñol due to the great influence of foreign tourists.
This popular beach of Florianópolis, which has an area of ​​four kilometers, is located between the spas of Jurerê and Cachoeira do Bom Jesus, about 27 kilometers from the center. To access it from that place on the island you must take Avenida Gov. Irineu Bornhausen, which flows into the SC-401 road that reaches Canasvieiras.
The spa is characterized by very calm and pleasant waters where the presence of waves is almost nil, so it is ideal for families traveling with children. In addition the place offers a wide variety of possibilities for accommodation, since it has from luxury hotels to posadas, residential, rental houses and even an important campsite.